Pool Structure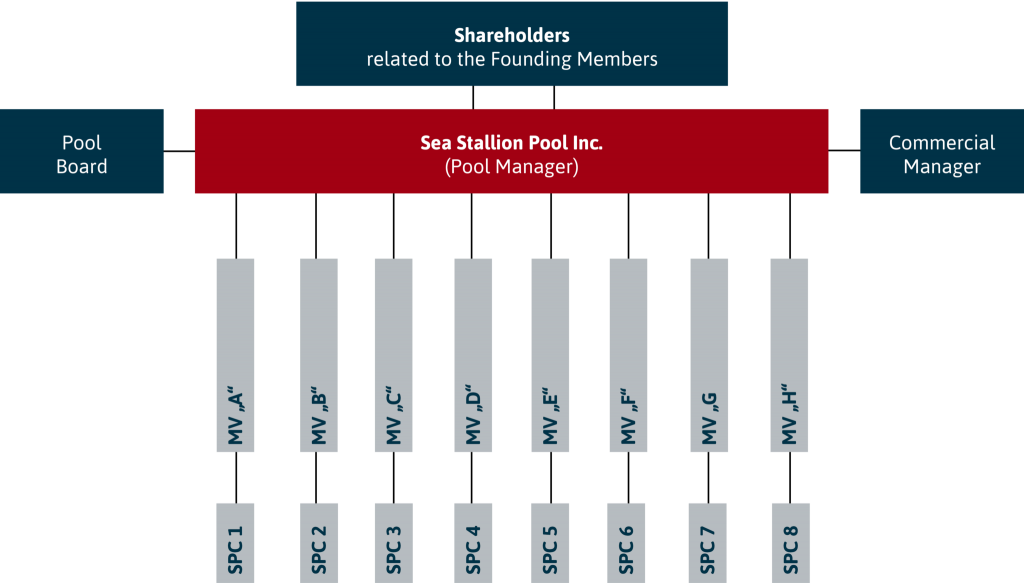 THE POOL IS SET UP ON THE BASIS OF A CORPORATE STRUCTURE.
The Pool Manager Sea Stallion Pool Inc. (Majuro/Marshall Islands) has two shareholders which are related to the Founding Members. All pool income after payment of the pool's operating costs, shared costs and management fees are distributed to the pool members monthly on the basis of a transparent pool point system. Sea Stallion Pool Inc. is a non-profit entity.
---
The Pool Board consists of originally four representatives (two of each Founding Member) plus additional representatives to be appointed by new Pool Members. The Pool Board decides on the policies and strategy of the Pool, long-term T/C for the Pool, entering into CoA, or revision of Pool Points.
---
The Pool Vessels are owned by single-purpose companies (SPC). Each SPC is contracting party of the Pool Agreement.
---